Material Design Icons Poster
The Material Design Icons poster is being given to the contributors that made the 2000* icon milestone possible. My way of saying thanks for helping manage all the issues and creating some wonderful icons used by thousands every day.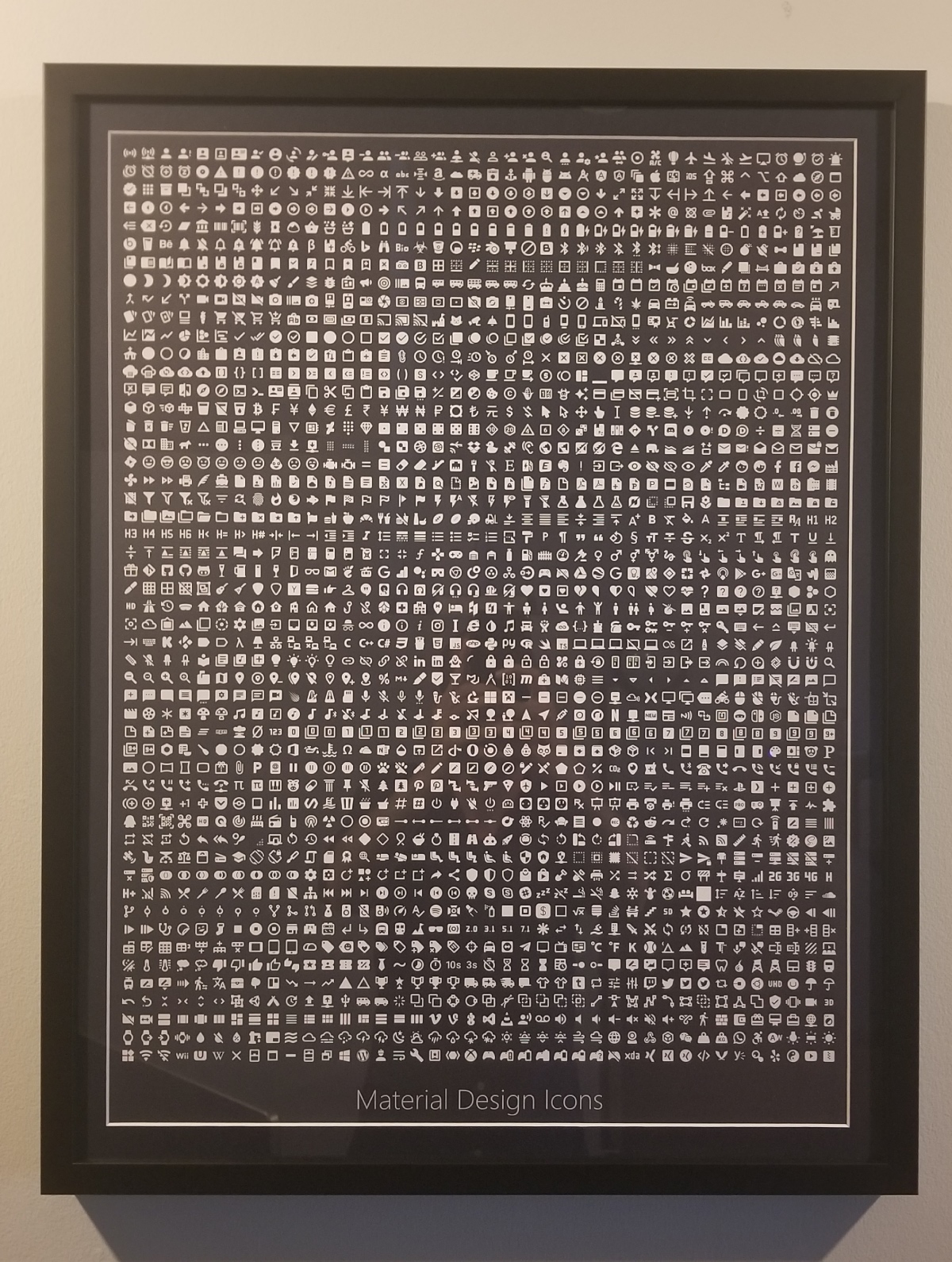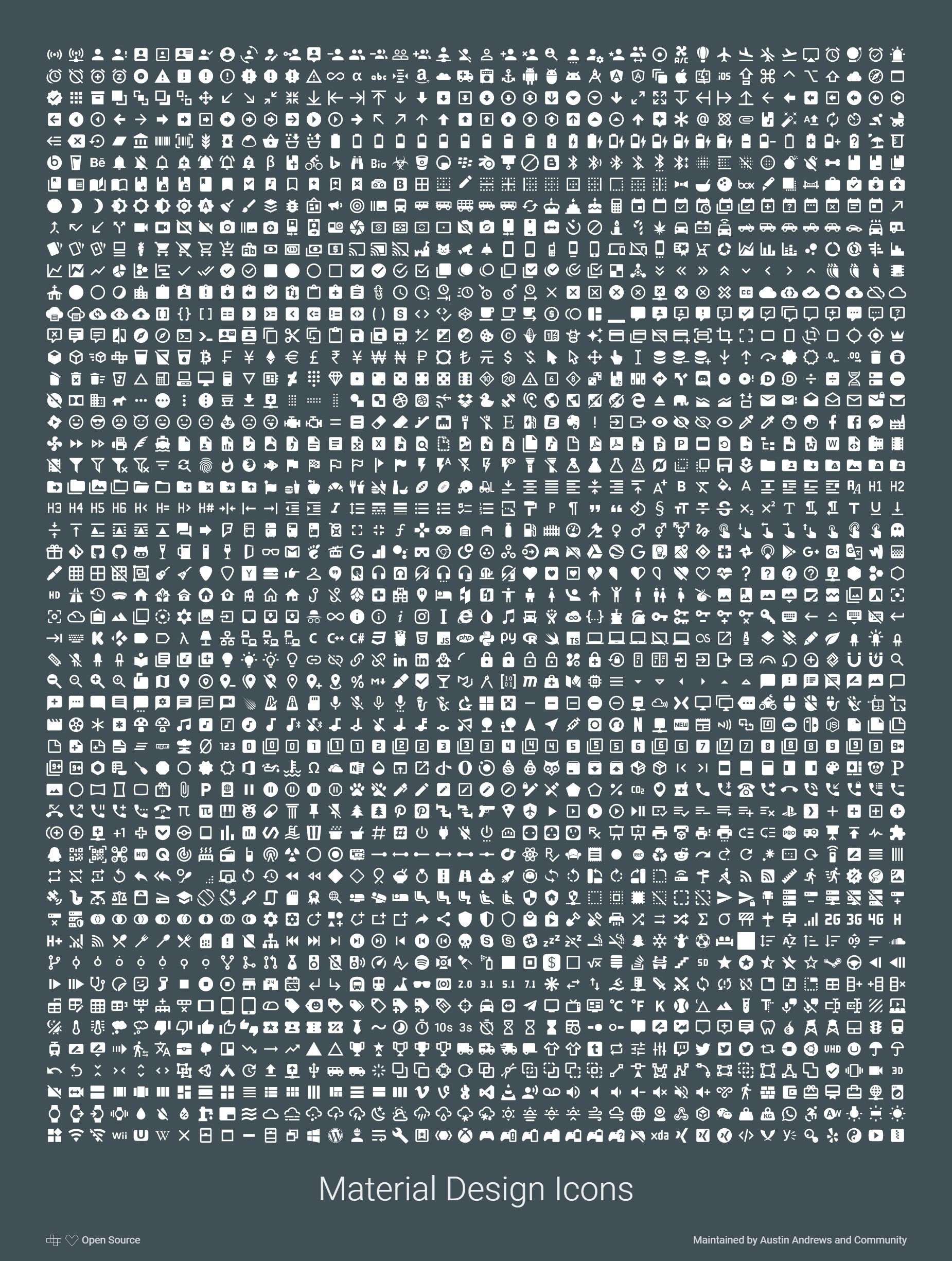 As it is cheaper to order in bulk I should have a few extras for purchase in blue/white.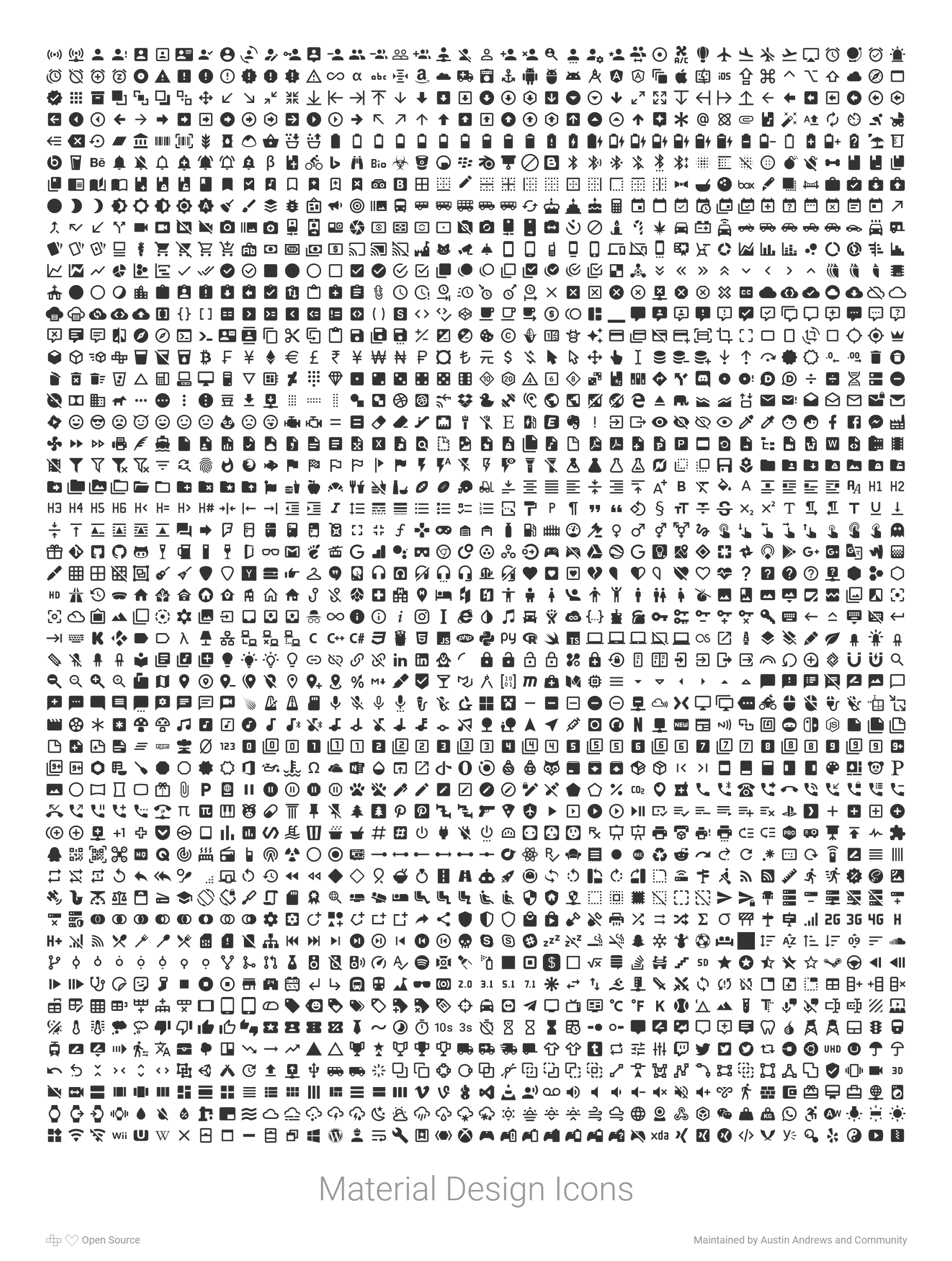 After sending out all the contribution posters I'll get a good idea of shipping costs for US/International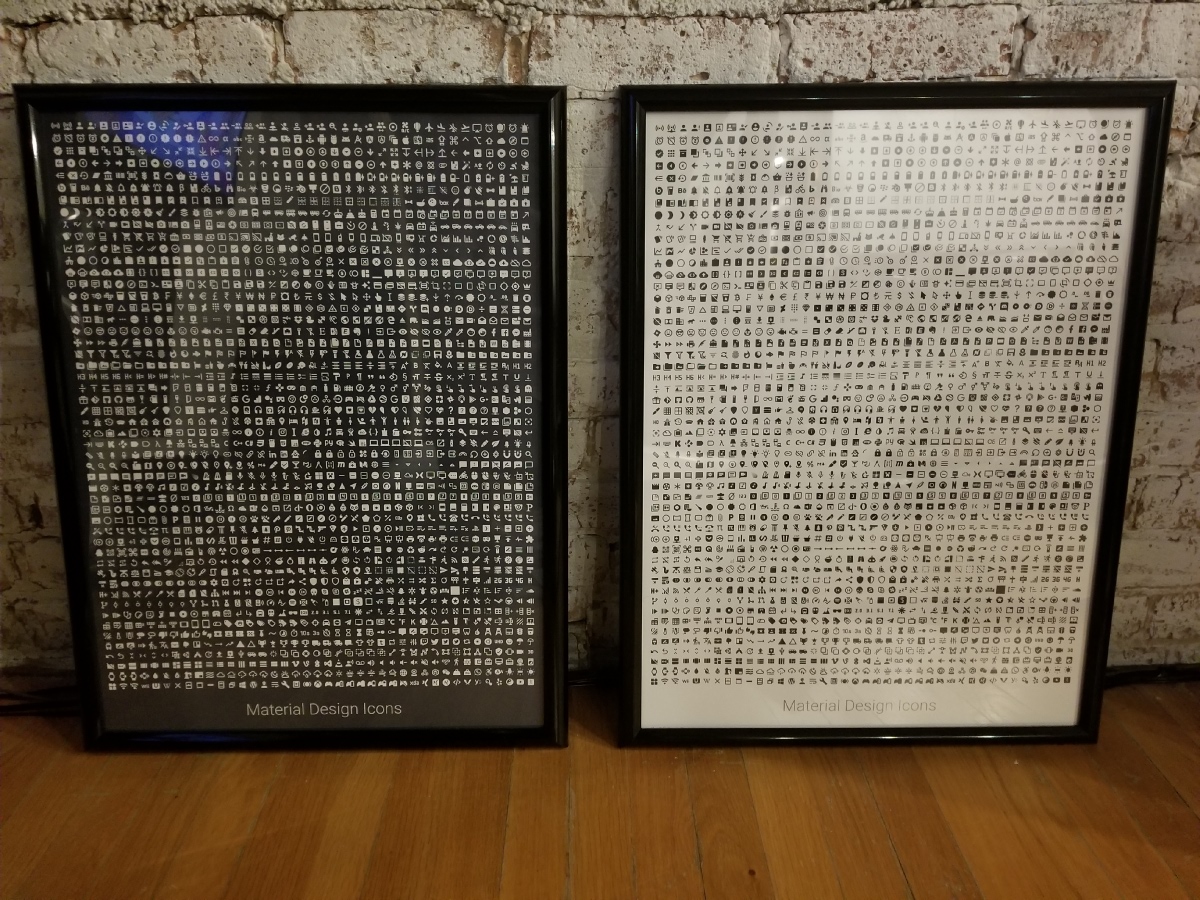 * Poster contains 2040 icons.